Exterior House Painter Belconnen
Want a skilled and reliable exterior house painter Belconnen residential property owners, managers, builders, developers, and real-estate agents trust? You call us because we have over 28 years of delivering the most exquisite exterior painting services for hundreds of happy and satisfied customers.
We understand that the exterior appearance of your property is the only thing that puts a lasting impression on the visitors. But if the exterior doesn't have that appeal factor in it, that impression might get ruined.
So, the question now is how can you get the right look on your property's exterior?
The answer is rather simple.
Hiring a reliable team like ours at Glendening Painting & Decorating Services should suffice when the goal is to ensure that your property has that lasting appeal it needs to stand apart from the rest of the structures in your location.
Whether you want painting exterior brick house or a concrete office, we have specialists with extensive knowledge of Dulux exterior paint colours to match the perfect exterior texture paint for your property.
So, if you want the best exterior paint contractor Belconnen has to offer, call Glendening Painting & Decorating Services.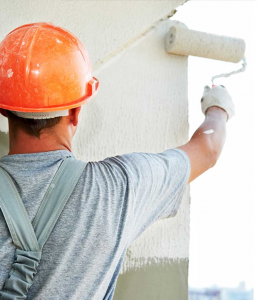 Why choose us?
We are your go-to exterior house painter in Belconnen. We firmly believe that our customers choose our exterior painting service not only for our non-compromising, quality-assured results but also how we make a strong, long lasting professional relationship with them.
Choosing us as your exterior painting contractor would be a safe and smart decision as our professional painters are extremely result-oriented and are capable of providing all the right services according to the needs of our clients.
Cost to Paint Exterior of House Belconnen
You can expect the most reasonable cost to paint exterior of house Belconnen has to offer so you need not worry. At Glendening Painting & Decorating, we provide the highest quality services at very reasonable exterior painting cost. Our aim is to always deliver service excellence and customer satisfaction through quality-assured and cost-efficient workmanship.
Where do we service?
We offer a comprehensive range of exterior painting services to
property owners in and around Canberra and the ACT.
Call today and book a quote
Get your hands on a no-cost, no-obligation quote from our experts today.
You can expect professionalism and quality assured results from our team of exterior painting experts.
We will help you every step of the way to ensure that all of your exterior painting needs are met and issues are addressed in a timely manner, with the industrial-grade standards aimed for the service.
If you are in need of urgent assistance from a reliable team of exterior paint specialists, then hire us.
For more details, you can reach us on 02 6293 9160 or you can leave your details on our website and we'll get back to you ASAP!
Call our team of professional office and house painters to discuss your vision today!