Heritage Painting Contractors Canberra
We are one of the best heritage painting contractors Canberra has ever seen. When it comes to restoring the exterior or interior paint of a heritage building, Glendening Painting & Decorating Services fully understands the importance and the difference little details that building painting can make.
Huge amounts of care, attention and skills are needed to undertake heritage painting restoration work to ensure the building is restored to its original state. Our team has in-depth knowledge and use of Dulux heritage colours so you can be assured that we will deliver a perfect match.
We have the skills, experience and capabilities to perfect all styles and eras of heritage buildings with our cleverly designed services pertaining to paint restoration on heritage buildings in Canberra.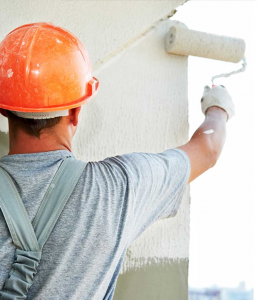 Why choose us?
At Glendening Painting & Decorating, we genuinely care about all of the ACT's heritage buildings. We take great pride in being responsible for many painting restoration projects for our local heritage properties. Our unique decorating skills and exceptional quality of workmanship has led us to be trusted on some very well-known buildings across the local region.
Restoration and Renovation Canberra
With 28+ years in the industry, our team take pride in providing the best paint restoration and renovation Canberra has to offer. We have the experience when it comes to painting and restoring heritage buildings as we have had the opportunity to paint and refresh the following listed building restorations –
The Old Parliament House
Government House
The Lodge
Calthorps House
Duntroon & Bridges House
CSIRO
Sound & Vision building in Action
The steel bell tower in Carillion
Embassy buildings
It's very exciting for our passionate painting team to have the opportunity to restore heritage buildings back to their former glory. When it comes to successful painting restoration, we are proud of our knowledge, communication, and love for executing exceptional standards of quality work.
As a team of professional heritage painting contractors in Canberra, we understand the use of traditional colours, the difference our work can make in older property structures, and how they should be treated and how demanding these projects can be.
Where do we service?
Glendening Painting & Decorating provides residential and commercial painting services throughout Canberra & the ACT.
We offer a comprehensive range of painting restoration services for heritage buildings located in and around Canberra and the ACT.
Call today and book a quote
Get your hands on a no-cost, no-obligation quote from our experts today.
Whatever heritage building you need us to restore, renovate, redecorate or paint for you, our team will deliver quality assured results along with professionalism that you have never seen before.
We will help you every step of the way to ensure that all of your heritage painting and restoration needs are met and issues are addressed in a timely manner, with the industrial-grade standards aimed for each service.
If you are in need of urgent assistance from a reliable team of painters that is proficient in painting and restoring heritage building back to their long lost glory then call us today!
For more details, you can reach us on 02 6293 9160 or you can leave your details on our website and we'll get back to you ASAP!
Call our team of professional office and house painters to discuss your vision today!