Government Painting Contractors Canberra
If you are looking for the best government painting contractors Canberra and the ACT have to offer, be sure to call Glendening Painting & Decorating Services today!
We are very proud to be one of the Canberra local government's go-to painting contractors and for being well known among our government clients for our –
Quality assured and
Health/safety-conscious services.
We regularly partner up with local government sectors to provide interior and exterior painting services. From preparing walls for painting to refreshing the colours of entire ceilings and much more, we have become their most sought after local painters for hire.
Our professional painters understand the fact that government buildings are busy places, so we work efficiently to cause minimal disruption at all times.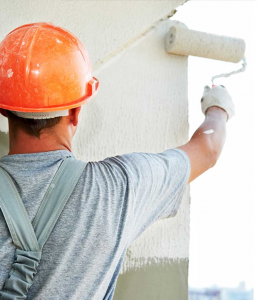 Why choose us?
We have worked on just about every type of government-owned property imaginable, thanks to our invaluable experience and knowledge in the painting and decorating industry that passes more than 28 years!
This is why we are trusted to provide high quality government painting services to properties owned by local authorities and the Australian government. No job is too big, too small or too complex for us to complete.
Government Painting Jobs Canberra
At Glendening Painting & Decorating Services, we take pride in providing the best government painting jobs Canberra has to offer. Irrespective of the type of building structure or design, you can rely on us and our quality-assured services.
We will be using the best materials and paints that would allow us to match the quality standards our government clients expect from us.
Our government painting work portfolio consists of us painting and restoring both the interior and exteriors of local:
Schools
Halls
Police stations
Embassies
Murals
Government buildings
Administration buildings
Industrial buildings
Our painters inspect all government buildings before any painting work is carried out to find the best solution.
We also offer regular inspections and maintenance to ensure the longevity of the paint work we had carried out on the property thereby reducing the need of costly repairs in the future.
Where do we service?
We offer a comprehensive range of painting services aimed at
our government clients and their properties located in and around Canberra and the ACT
Call today and book a quote
Get your hands on a no-cost, no-obligation quote from our experts today.
You can expect professionalism and quality assured results from our team of expert government painting contractors.
We will help you every step of the way to ensure that all of your painting requirements specifically designed to meet the needs of a government property are met and issues are addressed in a timely manner, with the industrial-grade standards aimed for the service.
If you are in need of urgent assistance from a reliable team of government painting contractors, then call us today!
For more details, you can reach us on 02 6293 9160 or leave your details on our website and we'll get back to you ASAP!
Call our team of professional office and house painters to discuss your vision today!