Interior House Painter Dickson
If you are looking for a reliable, experienced and professional painting contractor that can provide the best interior house painter Dickson has ever seen, then you should call us today!
We have a dedicated team of experts that have years of experience in interior house painting which allows us to deliver flawless design finishes. Our specialists are skilled when it comes to repainting walls, ceilings, and other surfaces with the perfect interior texture paint to completely reinvigorate spaces.
We have trained our interior painting team to implement correct paint application techniques and have also coached them in advanced information pertaining to products and materials that are suitable for the unique requirements that comes with each interior painting project we encounter.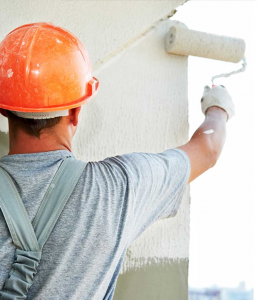 Why choose us?
We are your go-to interior house painter in Dickson. Our professional interior painters and their skills are much appreciated by our clients. This is why we have experienced the business growing year by year.
We are committed to our customers and our profession which allows us to deliver impeccable results and at reasonable rates.
After completion of each project, our team members ensure the property is looking crystal clear. We are driven by a simple yet straightforward mantra – provide our customers with a hassle-free interior painting experience that offers more value per dollar spent.
Cost to Paint Interior of House Dickson
You can expect the most reasonable cost to paint interior of house Dickson has to offer so you need not worry. At Glendening Painting & Decorating, we provide the highest quality services at very reasonable interior painting cost. Our aim is  to always deliver service excellence and customer satisfaction through quality-assured and cost-efficient workmanship.
Where do we service?
We offer a comprehensive range of interior painting services to our
clients in and around Canberra and the ACT.
Call today and book a quote
Get your hands on a no-cost, no-obligation quote from our experts today.
You can expect professionalism and quality assured results from our team of interior painting experts.
We will help you every step of the way to ensure that all of your interior painting needs are met and issues are addressed in a timely manner, with the industrial-grade standards aimed for the service.
If you are in need of urgent assistance from a reliable team of interior painting specialists, then call us today!
For more details, you can reach us on 02 6293 9160 or leave your details on our website and we'll get back to you ASAP.
Call our team of professional office and house painters to discuss your vision today!