Painter Fyshwick
Are you looking for a skilled, experienced, and reliable painter in Fyshwick and surrounding areas? Your search is finally over as you have found exactly what you need with our expert painters at Glendening Painting and Decorating Services. We are one of the most sought after professional painters Fyshwick property owners, managers, builders, developers, and real-estate agents have come to rely on.
Established in 1992, we have been serving the painting and decorating needs of our clients for more than 28 years now. We are fully licensed and insured so you can trust that we follow the highest quality and safety standards. We are a Master Builder and HIA recognised company that is backed by qualified painters and decorators that are proficient in offering expert advice and deliver quality workmanship, irrespective of the cost, size, complexity, and scope of a project.
We are the ones you call if you want the most beautiful and cost-efficient residential painting Fyshwick has to offer. Our professional painting services have helped a multitude of clients bring new life to old residential properties across Fyshwick and surrounds as well as showcase newly built homes throughout the area.
House Painter Fyshwick
We can provide you with the most cost-effective house painter in Fyshwick and surrounds. For us, when it comes to your own house, you need to make it feel like a home by adding your personal touches that would ultimately reflect your attitude and lifestyle. You also need to look after your investment and make the most of what you have, whilst creating the perfect haven you've always dreamed about.
By hiring us as your residential painters in Fyshwick, you are ensuring that you home will have all the above qualities when we are done with it. Whether you need new home painting or want to refresh the look of your house, we can do it for you. And, you don't need to worry about the cost to paint a house because we can provide you with the most reasonable house painting quotes Fyshwick has to offer.
Interior House Painter Fyshwick
If you want a precise and detailed interior house painter in Fyshwick and nearby locations, then you should call us today!
We have a dedicated team of experts that have years of experience in interior house painting which allows us to deliver flawless design finishes. Our specialists are skilled when it comes to repainting walls, ceilings, and other surfaces with the perfect interior texture paint to completely reinvigorate spaces.
We have trained our interior painting team to implement correct paint application techniques and have also coached them in advanced information pertaining to products and materials that are suitable for the unique requirements that comes with each interior painting project we encounter.
Exterior House Painter Fyshwick
We can also provide you with the most capable and accomplished exterior house painter Fyshwick has to offer. Our exterior house painting experts can deliver the most visually-appealing exterior paint Fyshwick has ever seen. You call us because we have over 28 years of delivering the most exquisite exterior painting services for hundreds of happy and satisfied customers.
We understand that the exterior appearance of your property is the only thing that puts a lasting impression on the visitors. But if the exterior doesn't have that appeal factor in it, that impression might get ruined. Hiring a reliable team like ours at Glendening Painting and Decorating Services should suffice when the goal is to ensure that your property has that lasting appeal it needs to stand apart from the rest of the structures in your location.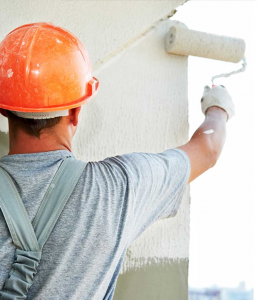 Why choose us?
Here at Glendening Painting and Decorating, our team only uses industry leading paints, materials & equipment to ensure all exterior and interior painting projects are finished to the best standards.
All exterior and interior surfaces are prepared fully before any residential painting work is carried out and we use the appropriate paints to ensure the results remain appealing for years to come.
Our painting services include:
Interior Painting services specifically designed for walls, ceilings, architraves, skirting boards, doors, special finishes and
Exterior Painting services specifically designed for new homes, feature walls, special finishes, roof restoration, maintenance programs, stain resistant and non-absorbent paints, weather proofing, graffiti removal and anti-graffiti coatings.
Where do we service?
We offer a comprehensive range of exterior and interior painting services specifically designed for residential properties located in and around Canberra and the ACT.
Call today and book a quote
Get your hands on a no-cost, no-obligation quote from our residential painting experts today.
Irrespective of the residential painting job you have in mind for us, you can expect professionalism and quality assured results from our team of experts.
We will help you every step of the way to ensure that all of your residential painting needs are met with and issues are addressed in a timely manner, with the industrial-grade standards aimed for each service.
If you are in need of urgent assistance from a reliable team of residential painting experts, then call us today!
For more details, you can reach us on 02 6293 9160 or leave your details on our website and we'll get back to you ASAP.
Call our team of professional office and house painters to discuss your vision today!